Introducing the NEW Admetec Orchid – Brighter. Lighter. ERGONOMIC.
Admetec's beloved Orchid, our wired headlight series, just got better!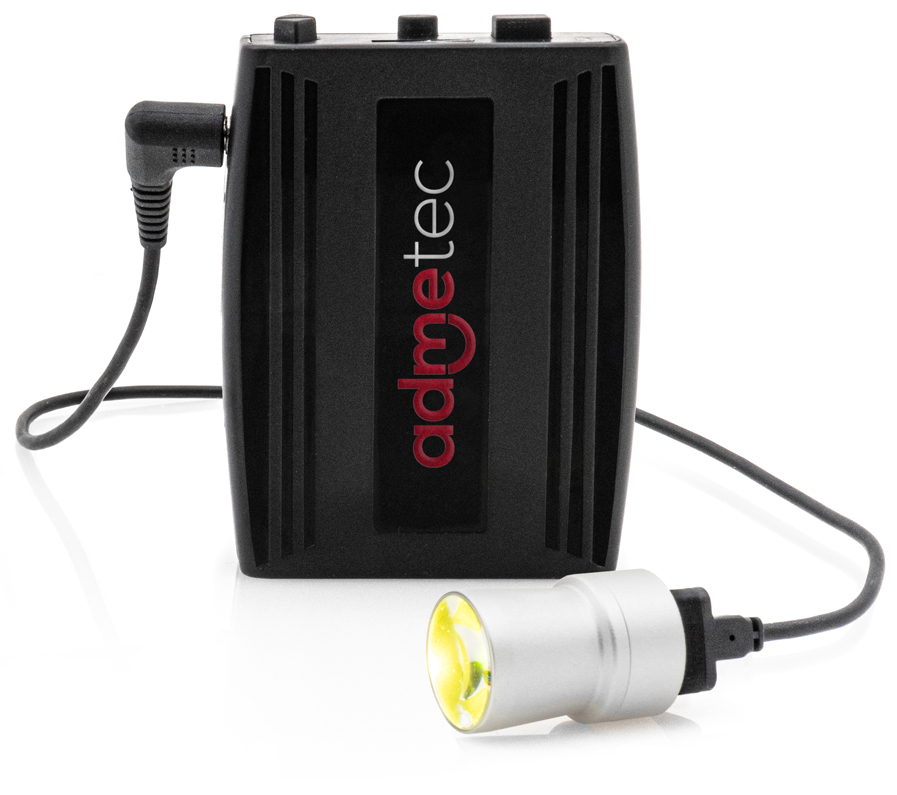 BACKGROUND: What is Admetec Orchid?
Orchid is the name of Admetec's series of wired headlights for your loupes. All Orchid models provide powerful illumination in an ultra-usable, lightweight configuration.
There are 4 Orchid models:  
We redesigned Orchid, Orchid F, and Orchid E to provide a new, improved user experience with enhanced ergonomics.
Brighter: We've added more LUX to provide stronger light for Orchid and Orchid F (an increase from 60,000 LUX to 80,000 LUX).
Lighter weight: More light intensity at less weight (in the light source as well as the PowerPack battery).
Ergonomic: We've given the new Orchid PowerPack a sleek exterior that offers enhanced ergonomics – migrating the controls to the top of the battery pack enables easy access, mid-procedure, and increased usability. The functions are the same, they are simply easier to access, reducing strain and providing a more efficient, natural, user experience.
Please note: Orchid E will be upgraded to the newer ergonomic style while retaining its current light source. In other words, the Orchid E user experience is improved with the technical specifications remaining unchanged.
Which light should I choose?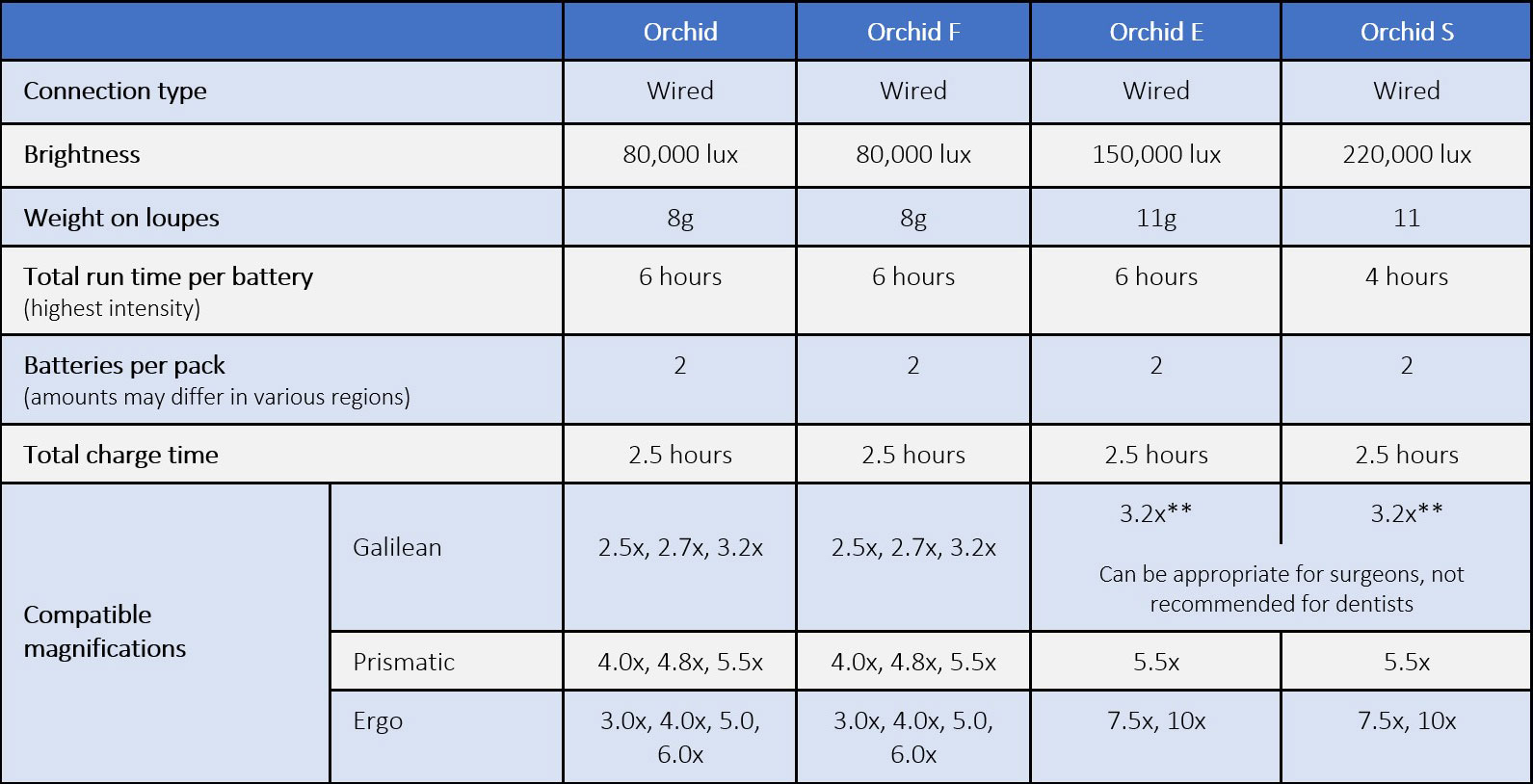 Loupes and lights are two parts of the same solution. That's why we've created a guideline: How to choose the best light for your loupes.
The table above was taken from that guideline, to see the full range of considerations and technical details, please click HERE.
Interested in the new Orchid?
Fill up the form and we will get back to you shortly.
@All rights reserved to admetec 2022