Admetec TTL (Through The Lens) loupes are the best choice for personal use. These loupes are designed to integrate ergonomics and efficiency. Dentists and surgeons would enjoy using these loupes that provide overall comfort and an especially convenient neck posture of a user.
Magnification available: 4.0x, 4.8x and 5.5x.
We would offer you loupes optimal for your individual purposes (general or microsurgery) and demands (colour, frame, eye prescription).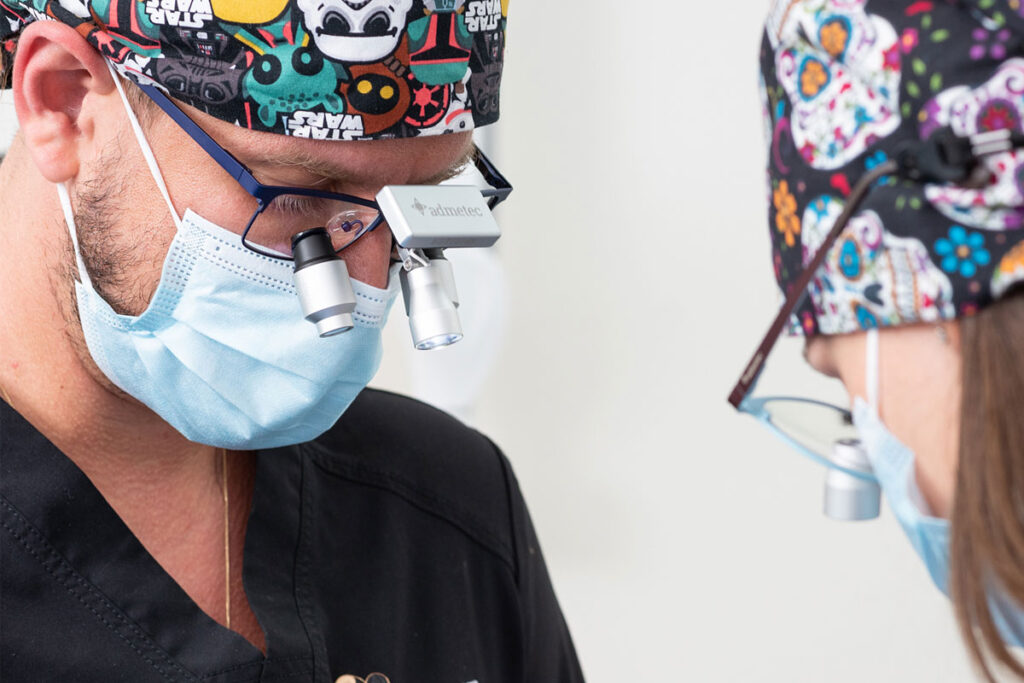 Loupes magnification:
which is right for you?
Over a span of five years, Dr. Zahi Rainer amassed an impressive collection of Admetec loupes: Galilean 2.7x, Prismatic 4.0x, Ergonomic 7.5x loupes, and most recently the largest magnification available, Ergonomic 10x loupes. The question is: why?